| | | |
| --- | --- | --- |
| | Complete Small Business IT | |
Here at CSBIT, our entire focus is to provide IT solutions that are highly reliable and functional while ensuring costs are kept in check. We aim to provide our clients with the best possible experience from their IT infrastructure by minimising disruptions, implementing enhancements and maximising productivity.
We understand that IT systems are supposed to make operations within your organisation faster, cheaper and more reliable. With this in mind we tailor our implementations to target these three core fundamentals of IT.
We do this by keeping up to date with the latest developments in the IT world and implement which technologies will be of greatest benefit to you. We also analyse your work-flow and provide suggestions to better increase productivity. By offering solutions and suggesting new technology as they become available we are able to provide an individualised approach for your organisation to best enhance its infrastructure.
We are thrilled to be offering this next level of service and look forward to offering our IT solutions to your organisation. Your whole IT infrastructure will never be the same again!
| | | |
| --- | --- | --- |
| | Free Consultation | |
Are you just starting or want to improve your small business computer environment and you are not sure where to start? If so then arrange your free consultation so that we can help you get your business running at peak efficiency. Alternatively, please feel free to contact us and talk to one of our consultants.
| | | |
| --- | --- | --- |
| | Free Consultation | |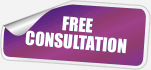 Looking to improve your computing environment? If so arrange your free consultation now!
| | | |
| --- | --- | --- |
| | VG Computing | |

Looking for related products, service or support? Visit our main site at: