| | | |
| --- | --- | --- |
| | Servers | |
Servers supply services or data to other machines within the local area network (LAN), while others run administrative software that controls all or part of the network as well as its resources. It would be of vital interest for companies to invest in installing servers as all computing activities within the company will be controlled fairly easily plus sharing information within the business network will become simple and unproblematic. CSBIT provides powerful yet cost effective server solutions for a variety of business needs. We currently provide servers running your choice of operating system and tailor the installation to fit your requirements.
Additionally our support service is available to all customers who require assistance in using their new server. With our support service we strive to ensure satisfaction with your server by providing assistance in its usage and also to help in the event that you encounter problems. Also included is our remote administration software with which we can quickly correct any software problem you are having by remotely connecting to your server.
There is no denying that servers are an essential part of any company as they can keep the company running; if a server were to break down, networking activities would stop. Therefore, it is important that servers are well maintained over time. This is why CSBIT's after-sales support is available to properly maintain your server after installation. We are able to ensure your server remains up to date with the latest security patches as well as ensure that your server is working at peak efficiency.
Please contact us to receive a free consultation and a no obligation quote to identify exactly what you require, as well as if you need assistance in selecting a server that is right for you. From there we do the rest including setup of hardware, setup of software and installation at your premises.
| | | |
| --- | --- | --- |
| | Servers | |
Popular Server Setups
Server Recommendation
If you would like assistance in choosing a server that is right for you then you may request a quote from us.
| | | |
| --- | --- | --- |
| | What's Included | |
Server(s)
Installation Guide
Recovery CD set
Optional Extras:
Full Server Management (1st month free)
On-site Installation
Extra telephone support calls
Extension of e-mail support
Setup of workstations
| | | |
| --- | --- | --- |
| | Features | |
CSBIT can provide your server with one of the following operating systems pre-installed:
Debian GNU/Linux
Fedora
Ubuntu Linux
CentOS Enterprise Linux
Red Hat Enterprise Linux
SUSE Linux Enterprise Server
Microsoft Windows Home Server
Microsoft Windows Server
And when you select one of our supported operating systems you can choose to have the following services configured for your needs:
| | |
| --- | --- |
| Service | Description |
| Internet Firewall | Protects your server and network from intrusions and hostile attacks from the Internet. |
| Internet Connection Sharing | Share a single Internet connection throughout your network. |
| DHCP Server | Assigns IP addresses for your network. |
| DNS Server | Provides human readable names for computers on your network. |
| Virtual Private Network (VPN) | Provides a secure connection to your server or network from a remote location. |
| Proxy Server | Reduces Internet traffic load by caching common web requests. |
| Mail Server | Provides a mailing facility to host email on your server. |
| Webmail Server | Provides a web interface for your email accounts. |
| Spam Filter | Filters out unwanted email messages. |
| Web/HTTP Server | Allows hosting of your own web site(s). |
| FTP Server | Provides a location to store files which can be accessed from the Internet. |
| Fax Server | Manages the sending and receiving of faxes throughout your network. |
| Virus Protection | Scans incoming email and stored files for viruses. |
| Database (SQL) Server | Provides a database for storing records and other information. |
| Domain Controller | Controls your Windows based network for user authentication. |
| File Server | Provides a centralised location for users to store their files. |
| Print Server | Provides the ability to easily share printers throughout your network. |
| Data Security | Ensures your data is kept safe by providing redundancy and backups of your data. |
| Time-Based Data Recovery | Provides historical copies of your data. |
| Groupware Server | Provides a collaboration system for management of users. |
| | | |
| --- | --- | --- |
| | Free Consultation | |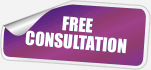 Looking to improve your computing environment? If so arrange your free consultation now!
| | | |
| --- | --- | --- |
| | Testimonials | |
"The whole office recognises how much of a difference you have made to our business over the years."

Royce
Director
Goodall & Co
"Better than all large in-house IT departments I've dealt with."

Steve
Financial Controller
Skilled Joinery
"You are one of the good guys."

Steve
Director
OZRV Supplies
"Thanks for all your quick and efficient help."

Andrew
Director
Blend and Pack
"You guys are really good, thanks!"

Sam
Director
F1 Building Consultants
"You have a lot of knowledge."

Brad
Developer
Retailquip
| | | |
| --- | --- | --- |
| | VG Computing | |

Looking for related products, service or support? Visit our main site at:
| | | |
| --- | --- | --- |
| | Twitter | |