| | | |
| --- | --- | --- |
| | About Us | |
A reliable IT infrastructure in today's modern society is a must have for any successful company. Therefore CSBIT meets the needs of clients requiring a simplified yet powerful computing environment to ensure productivity is maximised.
Established in October 2002, our goal is to provide excellent quality and reliable solutions custom designed to meet each client's requirements. Reliable and trustworthy customer support for IT products is a field that is lacking in Australia and without the proper IT support and maintenance, computer systems will not provide optimal performance as needed. Thus, we aim to fill this gap by going the extra mile to provide first class IT support in Australia, as well as provide our clients with the best possible IT solutions.
Small to medium-sized companies rely on and continue to trust our expert services.  If you have any queries or if you are interested in what we can offer you please contact us and we will help find a solution which is best for you specific needs.
| | | |
| --- | --- | --- |
| | Testimonials | |
"The whole office recognises how much of a difference you have made to our business over the years."
- Royce, Director, Goodall & Co
"Better than all large in-house IT departments I've dealt with."
- Steve, Financial Controller, Skilled Joinery
"You are one of the good guys."
- Steve, Director, OZRV Supplies
"Thanks for all your quick and efficient help."
- Andrew, Director, Blend and Pack
"You guys are really good, thanks!"
- Sam, Director, F1 Building Consultants
"You have a lot of knowledge."
- Brad, Developer, Retailquip
| | | |
| --- | --- | --- |
| | Free Consultation | |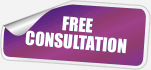 Looking to improve your computing environment? If so arrange your free consultation now!
| | | |
| --- | --- | --- |
| | Testimonials | |
"The whole office recognises how much of a difference you have made to our business over the years."

Royce
Director
Goodall & Co
"Better than all large in-house IT departments I've dealt with."

Steve
Financial Controller
Skilled Joinery
"You are one of the good guys."

Steve
Director
OZRV Supplies
"Thanks for all your quick and efficient help."

Andrew
Director
Blend and Pack
"You guys are really good, thanks!"

Sam
Director
F1 Building Consultants
"You have a lot of knowledge."

Brad
Developer
Retailquip
| | | |
| --- | --- | --- |
| | VG Computing | |

Looking for related products, service or support? Visit our main site at:
| | | |
| --- | --- | --- |
| | Twitter | |