| | | |
| --- | --- | --- |
| | Technical Support | |
For a computing support service that you can rely on, CSBIT is available to provide assistance to correctly configure and maintain all your computer systems. Our focus is to be your point of call for any IT related services that you require and we pride ourselves with providing a services which is complete, reliable, friendly and knowledgeable.
Since technology is changing all the time, we keep up-to-date with what is new in computing and pass that knowledge on to you to ensure you are keeping pace with what your competitors may have to offer. We can provide you with the installation and setup of new features such as various types of servers or new software packages, in addition to assisting you solve any technical issue that you may be experiencing.
Our expertise in technology enables us to provide technical support in many computer related problems including desktop support, server support, network support, backups and much more. Our goal is to ensure that your computer systems are running at peak performance by correcting issues as quickly and as smoothly as possible. The following are a list of systems with which we provide excellent service and support for:
Windows Servers

Microsoft Windows Home Server
Microsoft Windows Server
Microsoft Windows Small Business Server

Windows Desktops

Microsoft Windows XP
Microsoft Windows Vista
Microsoft Windows 7
Microsoft Windows 8 and 8.1
Microsoft Windows 10

Linux Servers

CentOS Enterprise Linux
Debian GNU/Linux
Fedora
Red Hat Enterprise Linux
SUSE Linux Enterprise Server
Ubuntu Linux

Linux Desktops

CentOS Enterprise Linux
Debian GNU/Linux
Fedora Linux
Gentoo Linux
Linux Mint
Mandriva Linux
OpenSuSE Linux
PCLinuxOS
SimplyMEPIS
Slackware Linux
Ubuntu

Router Setup
VPN Setup
Networking Configuration
Printer Setup
Backup Configuration
The following is just some of the software packages we can provide service and support for:
Database Server - SQL Server, MySQL, PostgreSQL
Desktops - Windows Desktop, GNOME, KDE
DNS Server - Bind, DNSMasq, DNS in Windows Server
File Server - Samba, File Server in Windows Server
Mail - Exchange, Exim, Postfix, Sendmail
Office Suite - Microsoft Office, OpenOffice.org, LibreOffice
Web Server - Apache, Nginx, IIS, PHP, CGI
Webmail - Exchange, Squirrelmail, Horde, Zimbra, Kerio
Virtualization - Linux KVM/Qemu, Xen, VMWare vSphere, VirtualBox, Hyper-V
We can also provide support for some common computer issues:
Software installation and maintenance
Virus and Malware infection
Operating system issues
General software issues
Hardware issues
| | | |
| --- | --- | --- |
| | Fixed Price Support | |
If you are interested in finding out upfront how much it may cost you for our support service, our Fixed Price Service and Support is the best way for you to know. We are able to provide you with a fixed quote for services such as installing a new service feature on your computer or actual hardware setup. Our Fixed Price Service and Support works by determining from you what you require and provide a no-obligations quote for you to consider. It is important to note, that not all support enquiries are eligible for a fixed price quote as a result of the nature of certain support types.
Please feel free to contact us with your support enquiry, and we will consult with you to ascertain exactly what you need and supply you with a fixed quote for the service.
| | | |
| --- | --- | --- |
| | Remote Support | |
Remote support is available for support requested that don't require an on-site visit. We find that most issues can be handled using our remote support service. We offer both regular and after-hours support to provide you with timely and reliable service for when you require it.
Please feel free to contact us for further information on the support services we can offer you.
| | | |
| --- | --- | --- |
| | On-Site Support | |
On-Site Support in Melbourne
In Melbourne we offer both standard on-site support for normal matters plus after-hours support for either urgent matters or when support is required to occur after-hours to minimise distruption.
Full Day On-Site Support
Although we are based in Melbourne, we are able to provide a full day (8 hours) of on-site support for Adelaide, Brisbane, Canberra, Hobart, Newcastle, Perth and Sydney clients by appointment.
Please feel free to contact us for further information on the support services we can offer you.
| | | |
| --- | --- | --- |
| | Free Consultation | |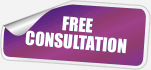 Looking to improve your computing environment? If so arrange your free consultation now!
| | | |
| --- | --- | --- |
| | Testimonials | |
"The whole office recognises how much of a difference you have made to our business over the years."

Royce
Director
Goodall & Co
"Better than all large in-house IT departments I've dealt with."

Steve
Financial Controller
Skilled Joinery
"You are one of the good guys."

Steve
Director
OZRV Supplies
"Thanks for all your quick and efficient help."

Andrew
Director
Blend and Pack
"You guys are really good, thanks!"

Sam
Director
F1 Building Consultants
"You have a lot of knowledge."

Brad
Developer
Retailquip
| | | |
| --- | --- | --- |
| | VG Computing | |

Looking for related products, service or support? Visit our main site at:
| | | |
| --- | --- | --- |
| | Twitter | |