| | | |
| --- | --- | --- |
| | Complete Office Solutions | |
Are you opening a new office or looking to upgrade your existing office? If you are, and are looking to fit the office with essential computing systems, then CSBIT can provide all you need. We specialise in small and medium sized office installations and can provide you with a complete setup accompanied by all the hardware and software you need to get your business running.
We pride ourselves in providing IT systems which meets the client's requirements at the lowest cost possible, both in terms of inital outlay and running costs. We do this by analysing your requirements properly, leveraging our years of experience and keeping up to date with new advances in the IT field.
The complete package we provide to you has already been configured to your requirements so you can begin using the system immediately, no extra setup is required at all. Therefore, you will not have to waste any time trying to setup any software and instead head straight to conducting business.
Additionally our support service is available to all customers who require assistance in using their new systems after installation. With our support service we strive to ensure you are happy with your new installation by providing assistance in its usage and also to help in the event that you encounter any problems. We also offer a service to fully maintain your server, desktops/notebooks and other equipment, thereby ensuring that your systems remain up to date with the latest security patches and are working at peak efficiency. We aim to predict and fix any issues with your systems before they become a noticable problem and a hinderance to productivity.
| | | |
| --- | --- | --- |
| | Request a Free Consultation | |
Only headings marked in red are required.


| | | |
| --- | --- | --- |
| | Frequently Asked Question | |
So this is a complete setup, everything is configured for me?
Yes, all hardware and software is installed and configured to your requirements.
Do I require anything in the office for this setup?
Although not strictly necessary, an internet connection is usually needed for most businesses. If you would like the server to handle your email you will need your own domain name as well. We can assist you with both of these item. Also some planning on where each system will be located should be done as well.
I already have a few computers I want to use, is this possible?
Yes, we can assist in configuring these to work properly with the new setup.
My question wasn't answered here?
Feel free to contact us for further information.
| | | |
| --- | --- | --- |
| | Free Consultation | |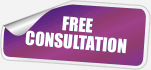 Looking to improve your computing environment? If so arrange your free consultation now!
| | | |
| --- | --- | --- |
| | Testimonials | |
"The whole office recognises how much of a difference you have made to our business over the years."

Royce
Director
Goodall & Co
"Better than all large in-house IT departments I've dealt with."

Steve
Financial Controller
Skilled Joinery
"You are one of the good guys."

Steve
Director
OZRV Supplies
"Thanks for all your quick and efficient help."

Andrew
Director
Blend and Pack
"You guys are really good, thanks!"

Sam
Director
F1 Building Consultants
"You have a lot of knowledge."

Brad
Developer
Retailquip
| | | |
| --- | --- | --- |
| | VG Computing | |

Looking for related products, service or support? Visit our main site at:
| | | |
| --- | --- | --- |
| | Twitter | |